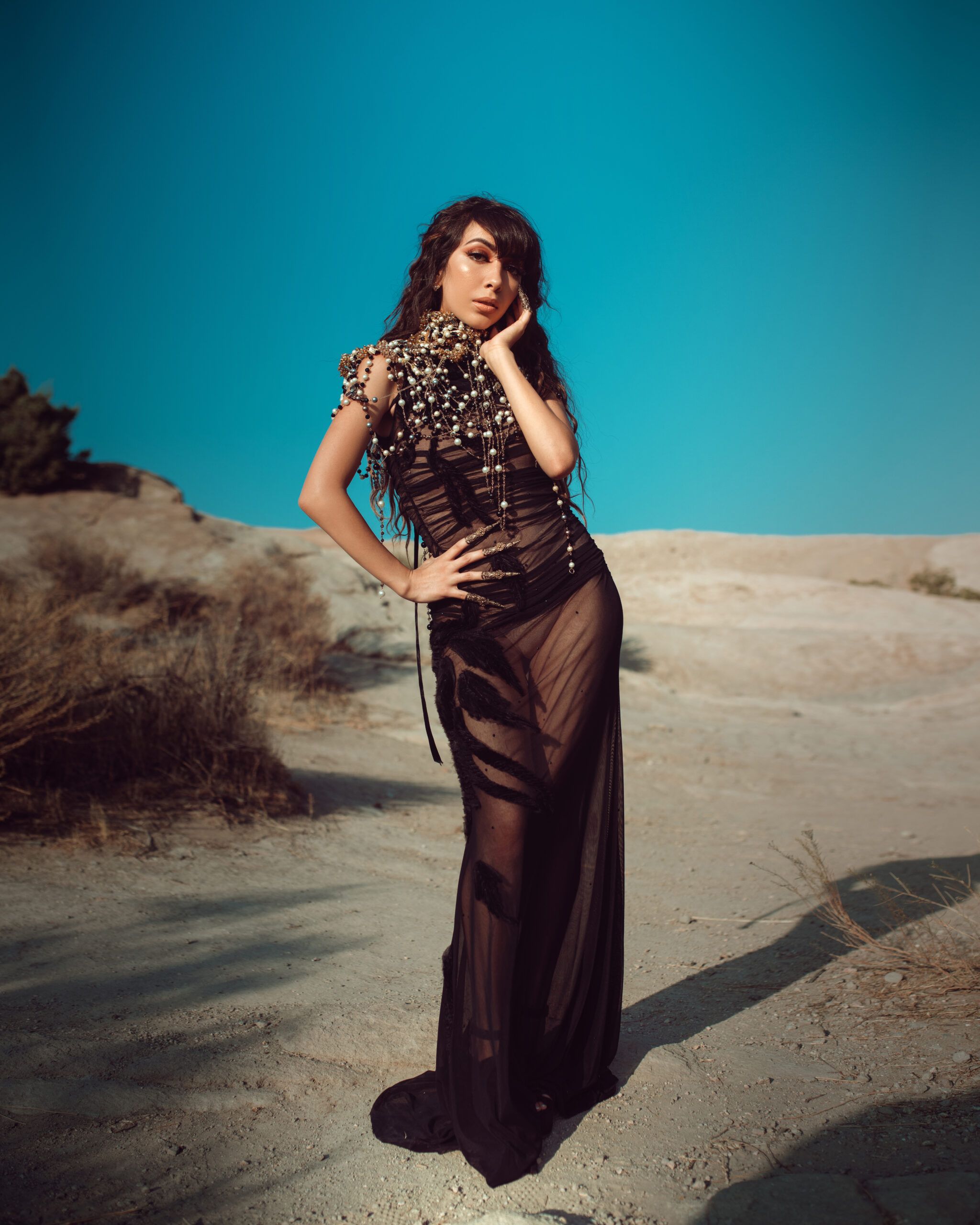 The Latin American artist, Alisun is heating up the music industry with her musical experience and passion for the environment. In 2021, she released her indie/pop single, "Hypothermia," leading up to the anticipated release of her new song, "They Live In and Around Us." Alisun's shining, angelic voice has jump-started her career in the music industry. Recently, on August 5th, her anticipated new single, "Around the World" was released. 
The Untitled Magazine caught up with Alisun on her passion for lyrics that speak to her strong connection with animals and nature. Keep reading for the full interview.
You were born in California. What was it like growing up there? 
It felt very safe where I grew up, very calm. 
You discovered your musical talent at a young age. How did you get started in your music and acting lessons? 
I started playing piano at 4/5 ish years old but I never liked to practice around that age and I do believe I would have had more fluidity with my instruments if I was more consistent so I think hard work is definitely more of a key factor than talent for me. When it comes to acting I started getting into it when I was a sophomore in high school when my best friend threw me into an improv club one day. The head of that club really liked me and what I was doing and she suggested I join theater so I just went with it and fell in love. 
Were your parents in the music industry? Did they encourage you to pursue a career in music? 
They were yes; however, they always supported my ideas of whatever it was that I wanted to be, which was a wide range of things when I was younger. They actually tried convincing me to not pursue music rather than to do it. 
Who are some of your biggest influences across music and film? 
James Horner, Yann Tiersen, and Hans Zimmer are definitely some cinematic musical influences. As far as acting I really love Johnny Depp, Angelina Jolie, Leonardo DiCaprio, Brad Pitt, and everyone from Game of Thrones. The dedication and high level of authenticity within their characters are super impressive to me.
As a proud Latin American, how does your identity connect to your music? 
I think my main identity to myself is being a child of the earth, so I try to integrate all the aspects of who I see myself as within my music attempting to honor many cultures and ways of life outside my own. 
Are there any notable Mexican or Cuban artists that have inspired you or your work? 
Marco Antonio Solis has definitely inspired my work. 
You released your first single, "Hypothermia" in 2021. What inspired the track? 
I wrote this song in the middle of a vision where I saw myself running in a snowy Forrest, falling and dying of hypothermia and the lyrics are the story of what that version of me wanted me to say. 
Tell us about your track "They Live In and Around Us"? 
They live in and around us is a song that talks about the magic of everything that lives around us at every moment as well as the magic within ourselves, the interconnectedness we all have to love.