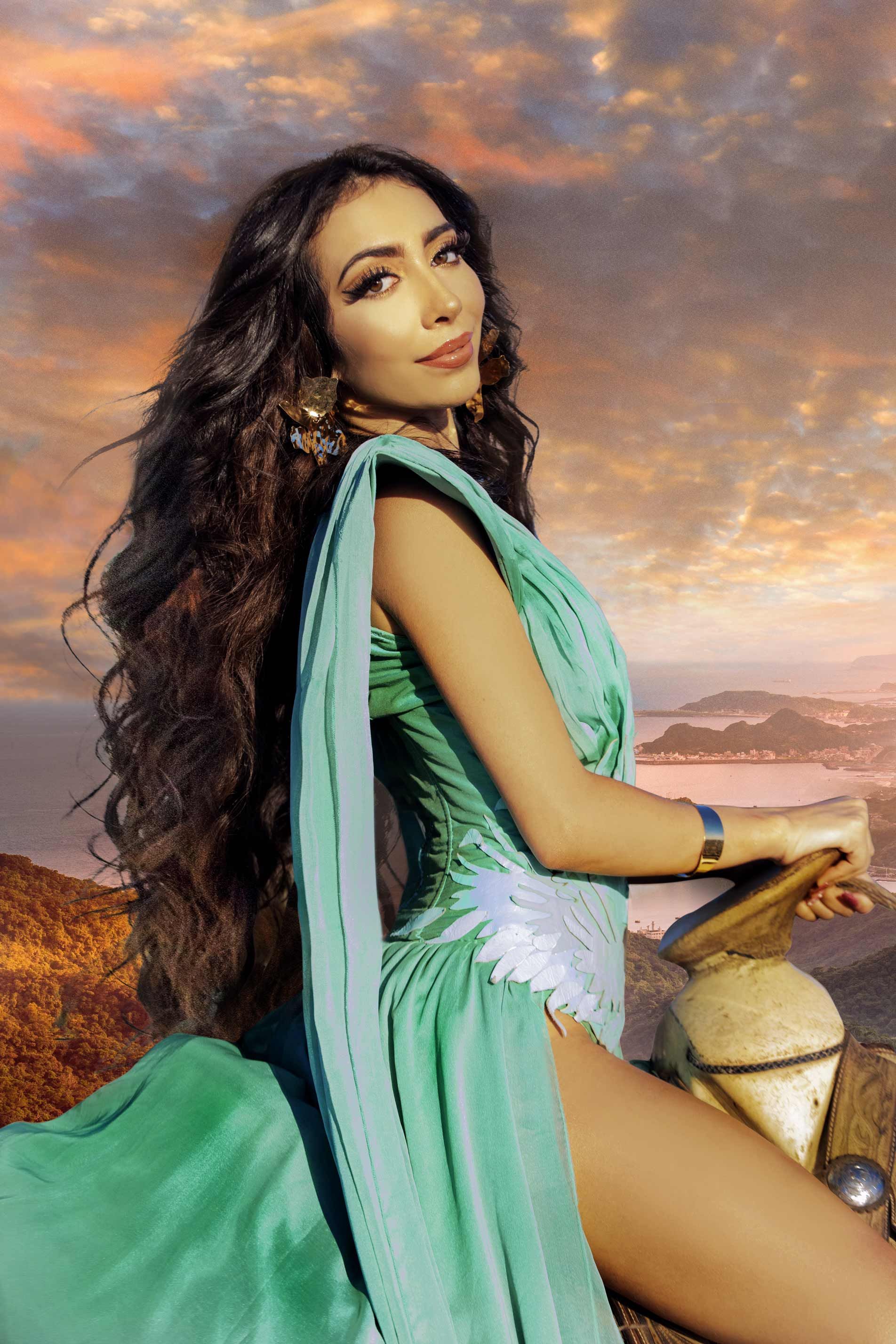 Give yourself rest when you need it. If it's not flowing, tune in with yourself and how you're feeling and think about what emotional space you're creating from. If it's stress, anxiety, or emotions like that, give yourself a break to take some breaths and come back to your art when you're emotionally closer to a more loving emotion.
A part of our interview series with leaders, stars, and rising stars in the music industry, we had the distinct pleasure of interviewing Alisun. 
Alisun was born in Los Angeles, California and is a proud heiress of her Latin roots — Cuban and Mexican. At a young age she discovered her musical and performance talents and dedicated herself to learning the piano and taking vocal and acting classes. Diving right into her passion, she also participated in endless plays and live musical performances. 
Her talent was recognized by Camila as she was invited on a two-year tour throughout the US and Latin America, showcasing her alluring voice. The year 2021 marked a special time in her life, releasing her first solo single "HYPOTHERMIA," officially breaking her into the entertainment world. The indie/pop artist has defined her music as a magical and immersive experience, and to give continuity to her project, the magic continued with the premiere of a new song "THEY LIVE IN AND AROUND US". 
Alisun's fans can't get enough of her angelic voice and are highly anticipating her new single "Around the World" to drop on August 5th! 
Besides music, her interests include hot yoga, hiking, crochet, and pod poi. Her love for nature led her to support philanthropy efforts such as the World Life Fund, 8 Billion Trees, and The Orangutan Project. She also enjoys spending time with her pet bird (Skittle), and her cat Misha...